The next time you or your family is craving variety or an international feel at dinnertime, skip a trip to the restaurant and prepare some high-quality fiesta food right at home. This traditionally Mexican dish is not only delicious, but its fresh vegetable and fruit content is packed with vitamins and a wide variety of nutrients.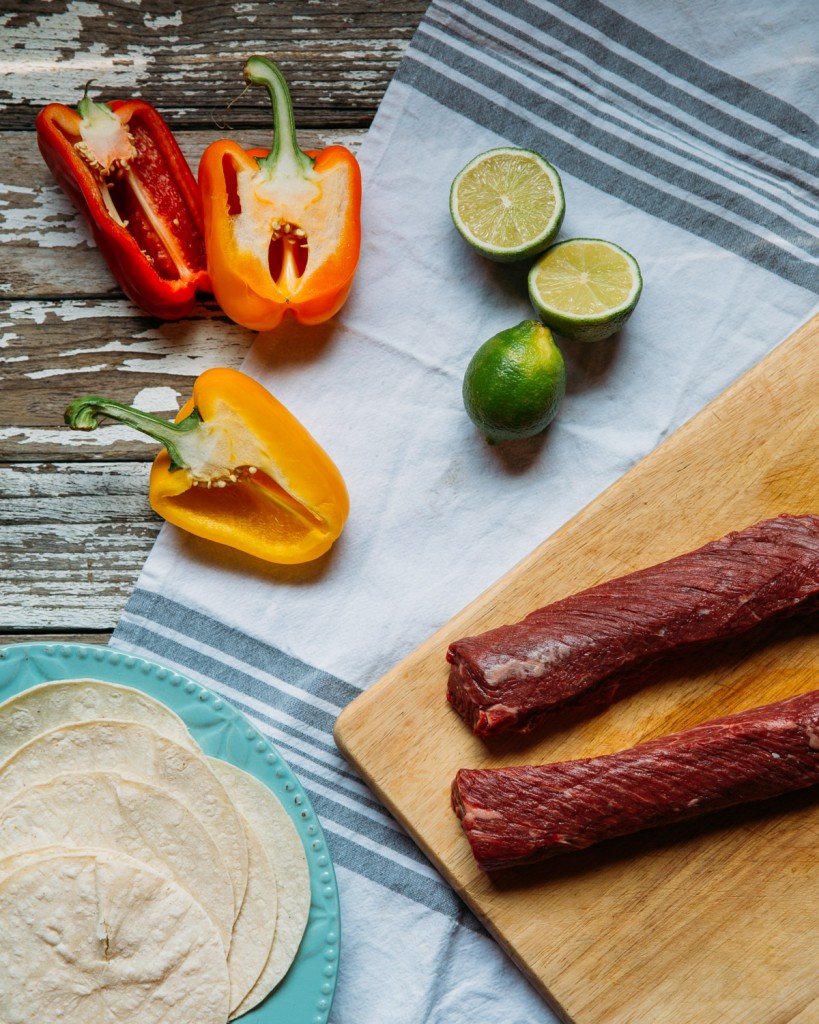 INGREDIENTS
1/2 cup Olive Oil
3 tablespoons Worcestershire sauce
1/3 cup lime juice
3 cloves garlic, minced
1 tablespoon cumin
1 tablespoon chipotle chili powder
1/2 teaspoon red pepper flakes
1 teaspoon salt
1/2 teaspoon black pepper
1 tablespoon brown sugar
1/2 teaspoon coriander
2 whole onions, sliced
1 whole red bell pepper, sliced
1 whole yellow bell pepper, sliced
4 whole bell peppers (red, yellow, orange, green)
baby heirloom tomatoes
shallots
1 beef hanger steak
oil for frying
flour/corn tortillas
crumbled queso fresco
cilantro leaves
pico de gallo
serrano chilis (optional)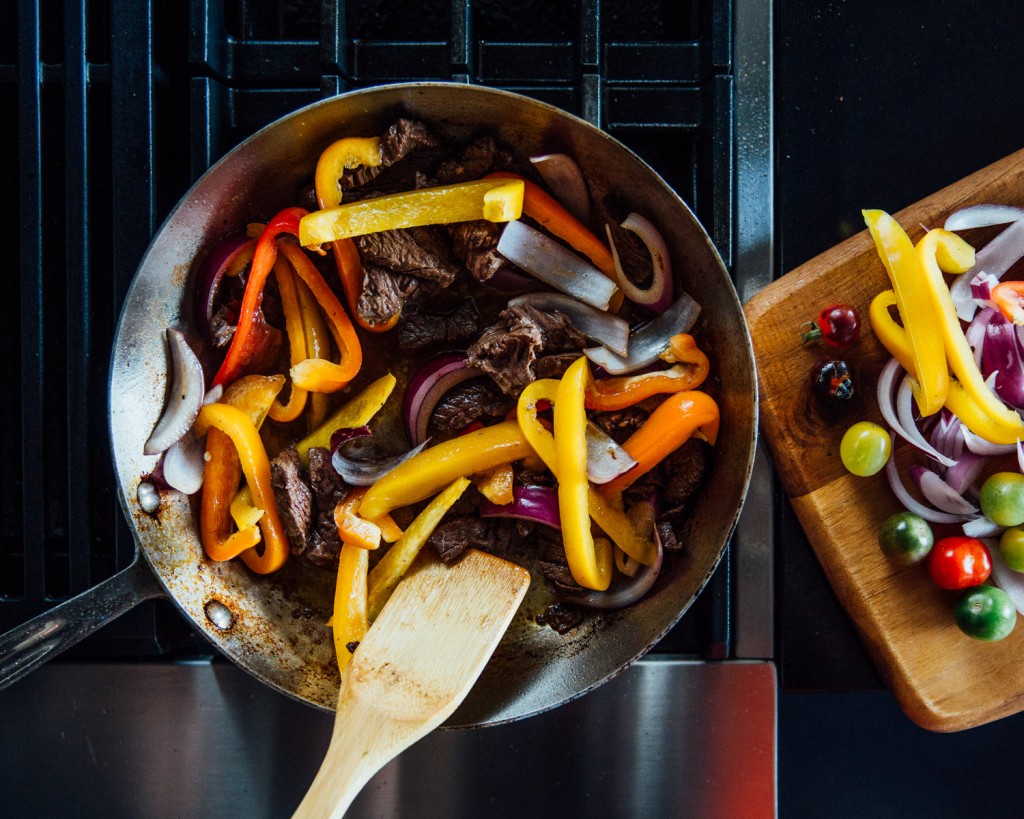 DIRECTIONS
In a bowl, mix the first ten ingredients then pour half of the mix into a separate bowl. In one bowl, coat the veggies thoroughly, wrap in plastic, then place in the fridge. In the second bowl, add in the half-teaspoon of ground coriander, mix, then use the mix to coat your steak. Cover with plastic wrap then let both bowls sit in the fridge for two hours.
Heat a skillet over medium-high heat, add in some olive oil, then cook your veggies. Set veggies aside.
Add more oil to the skillet then turn the heat up high and sear your steak to desired doneness. Two minutes for medium rare or longer for well done. Set aside and let sit for 5 minutes.
Slice up meat, add in any desired toppings and enjoy.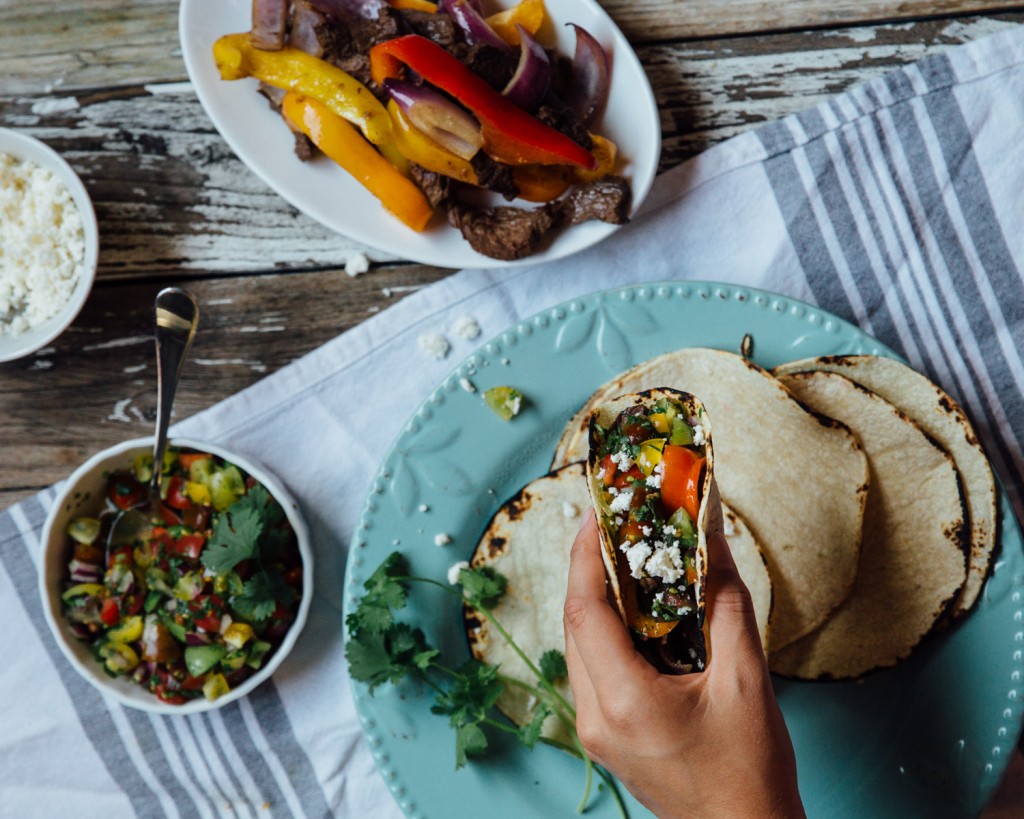 If you want to see more recipes like this right when they go up, follow our Twitter and like our Facebook for fresh updates.
If you can't get enough pictures of food, follow our Instagram for daily helpings!
¡Olé!