This beautiful supper is two hours of rôtissage away for the brave home cook. With a little oil, a little herbs and a lot of love, the result is a juicy, tender roast that is as bountiful as it is delicious.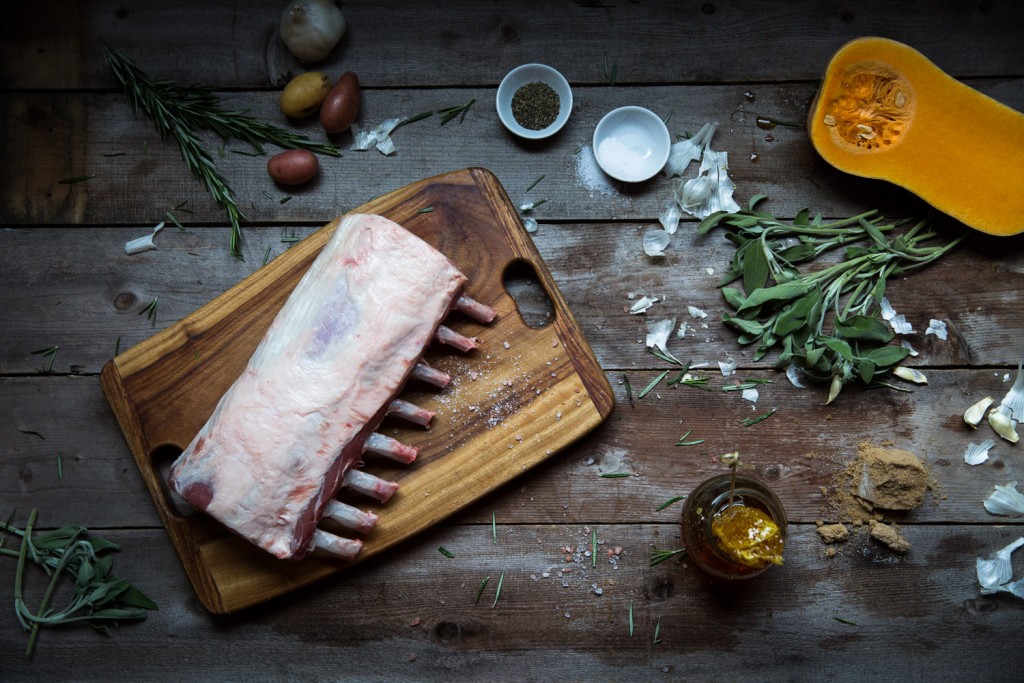 INGREDIENTS
2 8-rib Pork Rack Frenched
7 crushed garlic cloves
1 tablespoon fresh rosemary, minced
1 teaspoon fresh thyme, minced
1/4 cup olive oil
1/2 cup honey
2 tablespoons fresh sage
to taste salt and pepper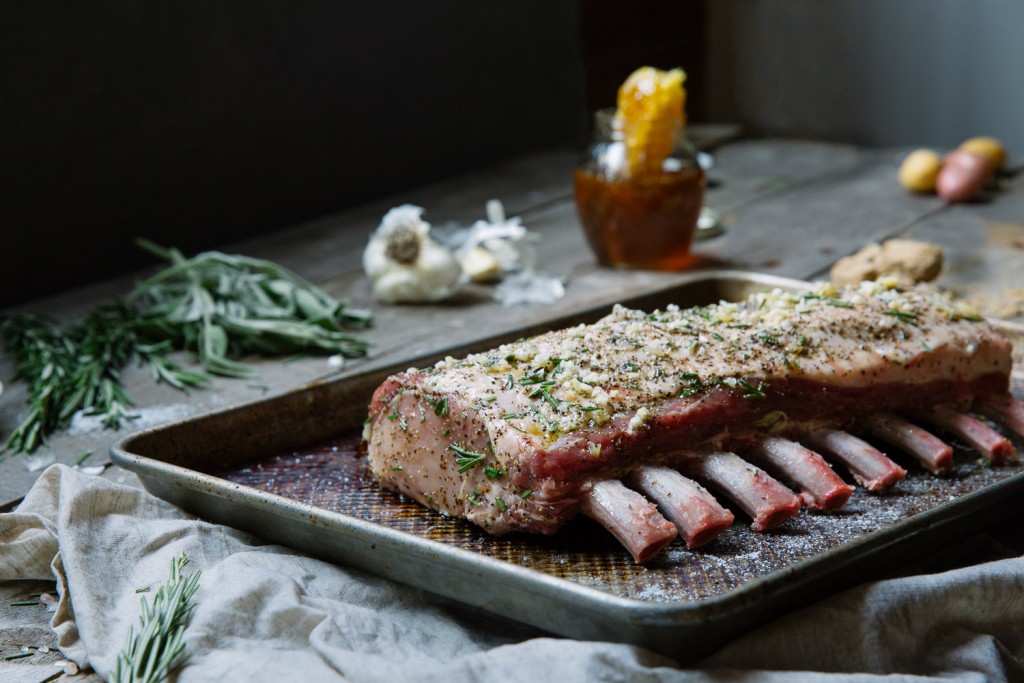 DIRECTIONS
Season pork racks generously with salt and pepper. Take your olive oil and mix in the garlic and herbs. Coat the entire roast liberally on all sides. Then season the top with salt and pepper one more time.
Place each rack in roasting pan with fat facing up. Roast at 350° F for 1 to 1 1/2 hours (20 minutes per pound) until temperature reads 145° internally. 10 minutes before done, coat the roast with honey sauce then again at 5 minutes before done and one final time after you take it out of the oven. Remove from oven and let rest for 10 minutes. Each rack serves between 8-12 people.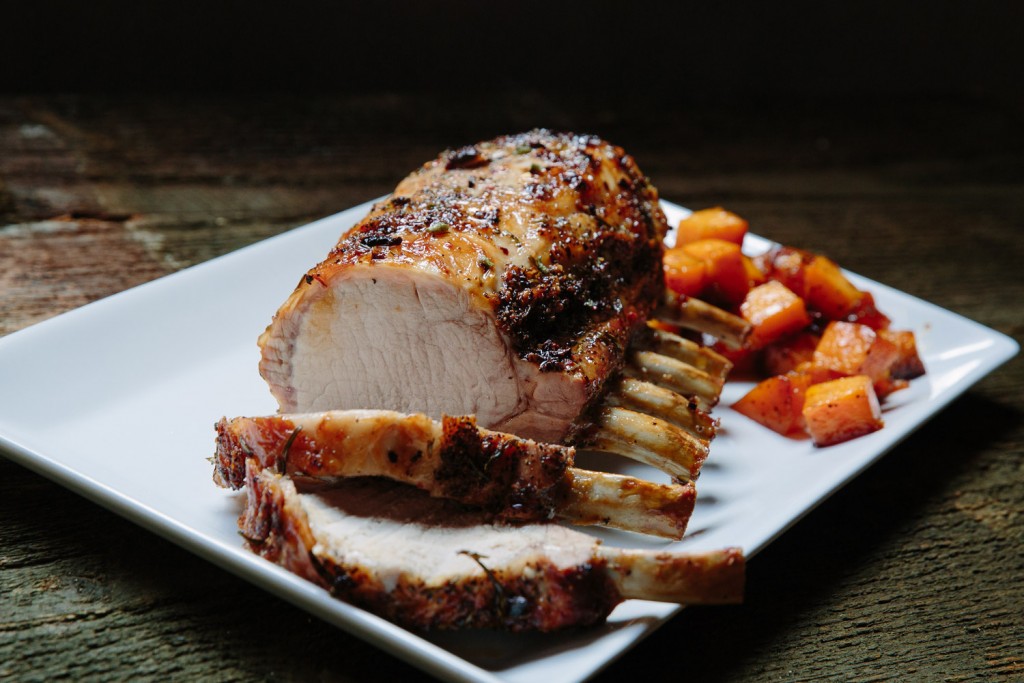 To stay current on all our newest recipes, follow us on Twitter and like us on Facebook ! Or if you just can't get enough pictures of food, check us out on Instagram for a daily helping.
Enjoy!