Although Thanksgiving may be a timeless tradition in your household, there's no need to stick to the classic turkey roast you do every year. In lieu of the whole-bird presentation, change it up by introducing your turkey to some beef in this loaf recipe. Topped with melty cheese and delicious marinara, this Thanksgiving roast is sure to become a holiday favorite at the dinner table.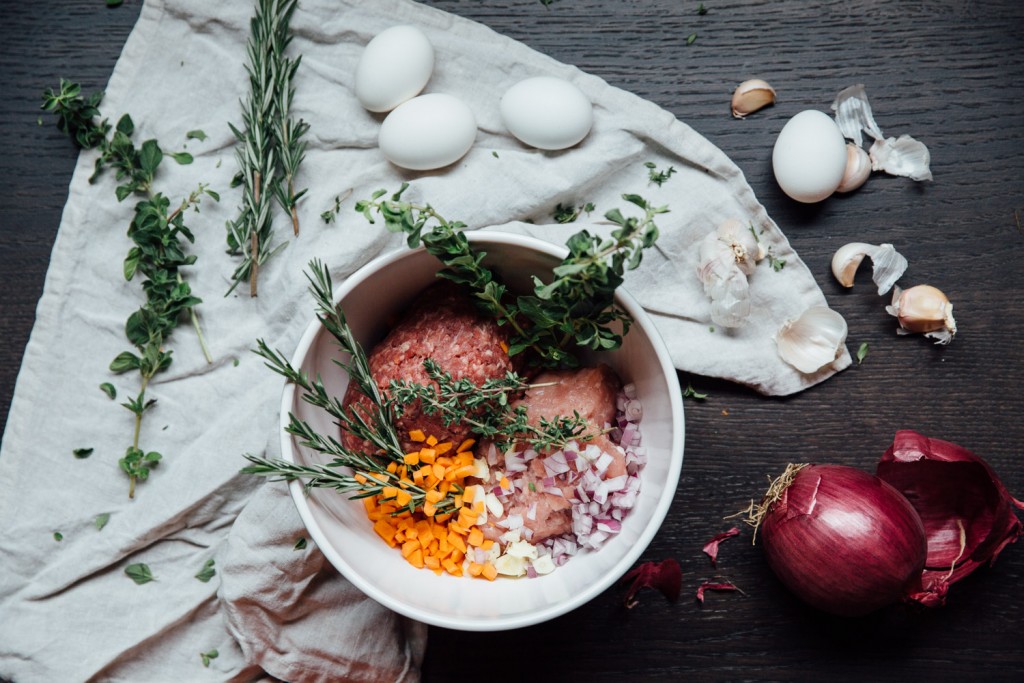 INGREDIENTS
1 LB ground Turkey
1 LB ground beef
2 eggs
1 cup of bread crumbs – italian style
3 tablespoons italian seasoning
1/4 cup parmesan
1 tablespoon chopped gaqrlic
2 carrots chopped
1/2 red onion chopped
1/2 cup mozzarella cheese shredded
salt and pepper to taste
DIRECTIONS
Combine your two different meats in a bowl then add in all ingredients except cheeses and fold in. Don't mix too much as this will toughen the loaf. Form your loaf on a baking pan and cook at 400° for 30 minutes.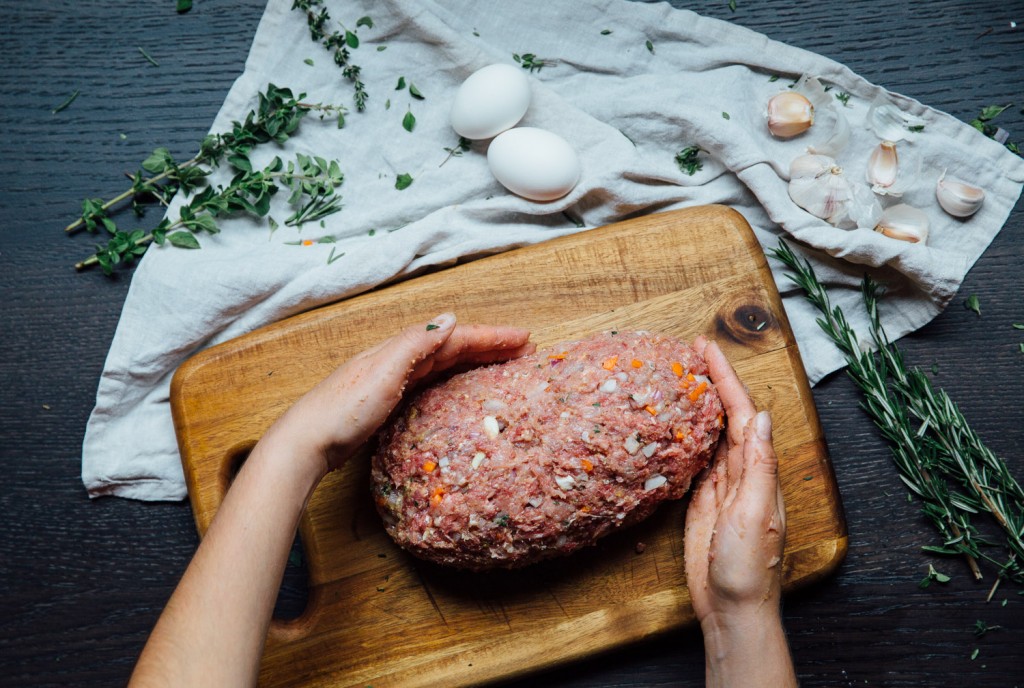 FOR THE SAUCE
28oz can of whole San Marzano tomatoes
1/4 cup extra-virgin olive oil
7 garlic cloves, peeled and slivered
pinch of red pepper flakes
1 teaspoon kosher salt
1/4 teaspoon dried oregano
DIRECTIONS
Pour tomatoes into a large bowl and crush. Pour 1 cup of water into the can and slosh to get the tomato juices.
In a large skillet over medium heat, warm your oil. When it is hot, add garlic. As soon as garlic is sizzling, add the tomatoes, then the water from tomato can. Add red pepper flakes, oregano and salt and stir. Simmer sauce for about 15 minutes until thick and oil on surface is a deep orange. Taste test after 10 minutes for salt and pepper.
Pour over baked loaf and top with cheese.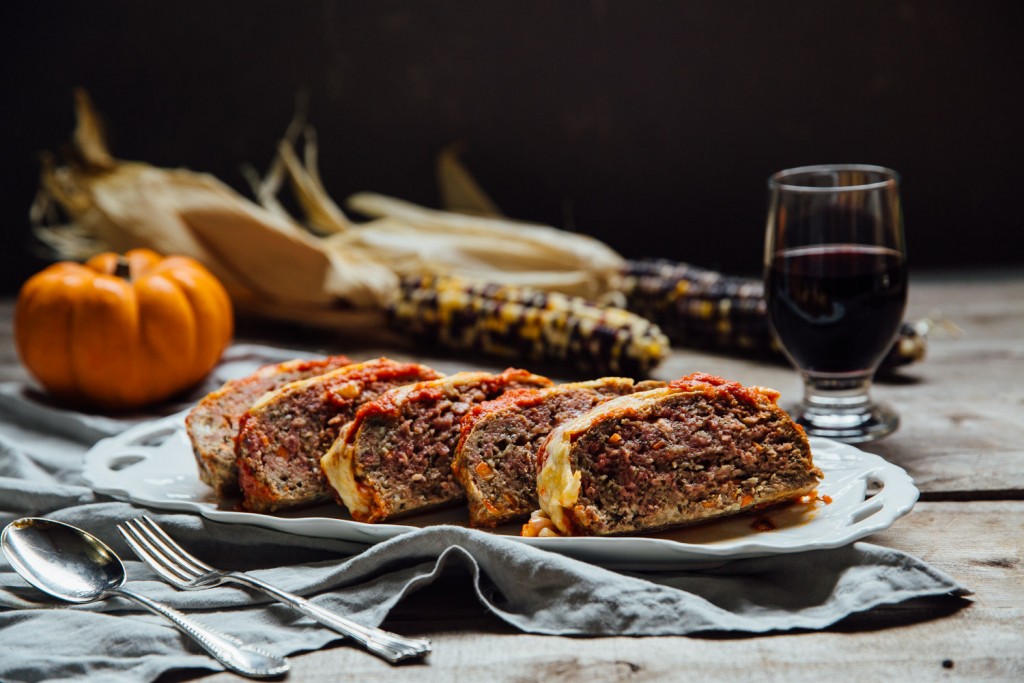 To stay current on all our newest recipes, follow us on Twitter and like us on Facebook ! Or if you just can't get enough pictures of food, check us out on Instagram for a daily helping.
Happy Harvest